What Does an Alternator Do?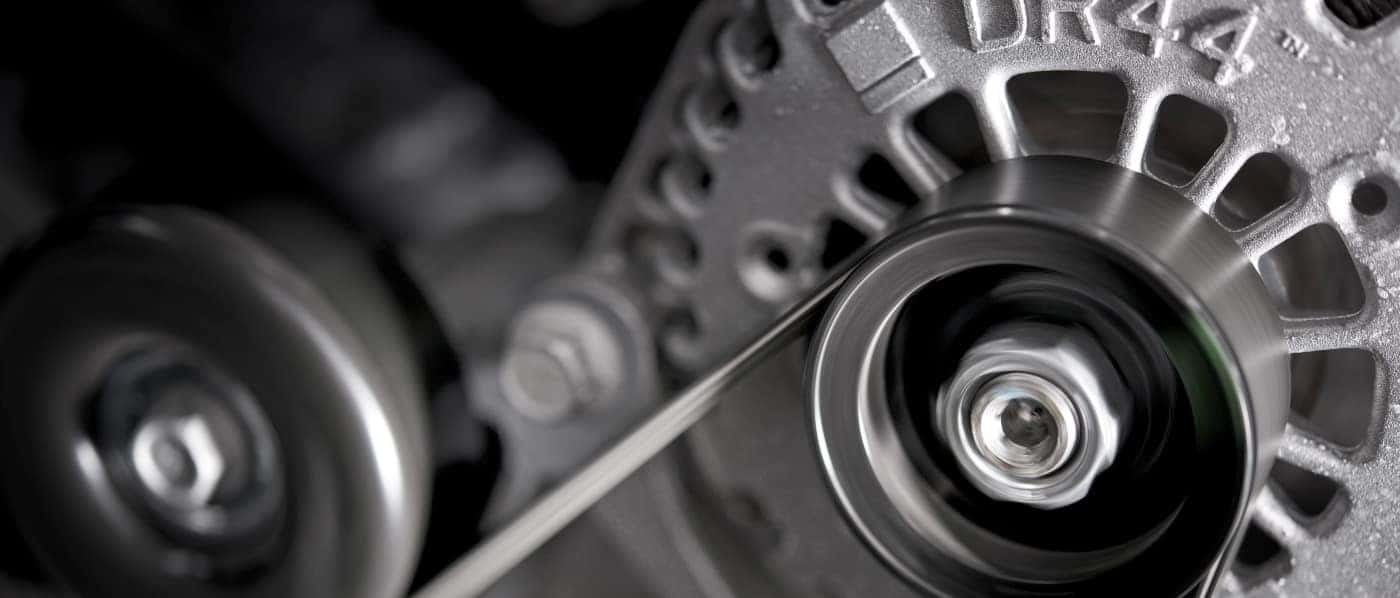 What does an alternator do? A lot of Giddings and Smithville drivers don't know. If you're one of them, there's no shame in letting the certified service department at Oviedo Chrysler Dodge Jeep Ram FIAT get you up to speed. The short version: the alternator sends power to your car's electrical system when the car's running. No, the battery doesn't power the car. It only starts your car. The alternator is your car's generator, using the gas engine as its source of energy. Want to know more? Keep reading with Oviedo Chrysler Dodge Jeep Ram FIAT.
How Much is an Alternator?
Before we get into answering, "What does an alternator do?" we'll answer the other question we hear about alternators: how much is an alternator? We can't give a specific answer because it varies based on different kinds of cars. You can contact us for a free quote. We carry alternators made specifically for your make and model of car and can give you a more specific price.
What Are the Symptoms of a Bad Alternator?
Too many people have gotten stranded on the side of the road outside of Weimer when with a dead alternator. You can avoid this by knowing the symptoms of a bad alternator and making a service appointment with Oviedo Chrysler Dodge Jeep Ram FIAT before it stops working altogether.
Devices not charging
Whining or screeching sound after the vehicle has started
Unable to start
Battery warning light appearing on the dashboard
Dim headlights or interior lights
Burning rubber smell under the hood
How Long Does an Alternator Last?
Most alternators last between 80,000 and 150,000 miles — or about seven years. However, some factors can cause your alternator to wear out prematurely:
Alternator quality
Driving conditions
Power drain on the alternator
Is This My Alternator or Battery Going Bad?
Before you become convinced that you need to replace your alternator, make sure it's not your battery that's causing the problem. Wait until the vehicle is unable to start and needs a jump. Go ahead and jump-start the engine, then remove the jumper cables after it starts. If it dies immediately, the problem is likely your alternator.
Visit Oviedo Chrysler Dodge Jeep Ram FIAT for a New Alternator
A DIY mechanic who knows their way around under the hood can save money by replacing an alternator at home. Contact our parts department so they can help you find the right alternator for your car at a reasonable price. And of course, if you prefer, contact our service department and schedule an appointment if you need to have your alternator replaced.
More from Oviedo Chrysler Dodge Jeep Ram FIAT
When it comes to capable trucks, Giddings drivers know that time and again the RAM 1500 comes up as one of the most capable on the road. And that's definitely the case when you look at the 2023 RAM 1500 towing capacity. How much can a 2023 RAM 1500 tow? When properly equipped, you're…

Giddings drivers know that there's more than meets the eye when it comes to the 2023 Jeep Gladiator. Don't let the head-turning iconic Jeep styling fool you—the Jeep Gladiator towing capacity is the best in its class. It also offers best-in-class payload capacity. This is one midsize truck that can handle the big jobs…

When you're driving one of the most power-forward SUVs on Giddings streets, will you be sacrificing a significant amount of cash to the gas pump? Not if you're driving a 2022 Dodge Durango! How many miles per gallon does the 2022 Dodge Durango get? The top Dodge Durango gas mileage is estimated to hit…